You are the weakest link, goodbye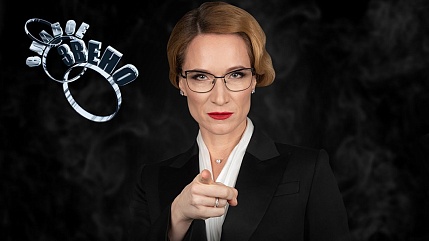 "You are the weakest link. Goodbye". In the 2000s, almost everyone knew this phrase. In a little while, it will sound again from the screen. On February 14, legendary The Weakest Link show is launched on the Mir channel. The program is being produced by Studio 2V which has a series of other successful projects Child's Play, Jeopardy!, Family Feud for the Russian television.


Eight players previously unfamiliar to each other answer questions relating to different areas of knowledge. Every correct answer brings money to the team. If a player gives a wrong answer, the amount disappears. The fastest way to earn maximum in a round is to build a chain of correct answers and put more money in the bank. After each round, players vote for the so called weakest link – a person who should leave the studio. This is the main intrigue of the game. On the one hand, players want to earn as much as possible — and strong participants are needed. On the other hand, there is only one prize meaning the strongest players are dangerous. This fact stirs up interest and makes the program highly emotional. The winner will receive all money earned by the team.


"The Weakest Link is about not the knowledge, but the ability to build up the right strategy. Only a person who can mobilize all the skills in interacting with other people will get to the final", - says show Director Guzel Kireyeva.


The Weakest Link program has appeared in Great Britain. It is still one of the most successful TV quiz formats in the world having more than 40 international licenses.


In the mid-2000s, Guzel Kireyeva also was the Program Director. "I thank my lucky stars for giving me the chance to be at the Program's production desk again after so many years. It turned out that hands remember everything. It was an incredible déjà vu", - recalls Guzel.


The show again will be presented by Maria Kiselyova, the three-time Olympic champion in synchronized swimming. It is impossible to imagine the show without her strict and imperious image, sarcastic remarks addressed to the participants and this famous phrase. "I have been hearing the phrase about the weakest link every day for 15 years", – says Maria.


Watch The Weakest Link premiere on Friday night, February 14, on the Mir channel.