"Studio 2V" has started the shooting period for the series "The Peacock or Triangle in a Square"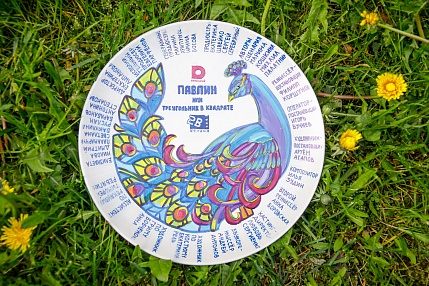 On June 2, 2021, "Studio 2V" has started the production of a 4-episode melodrama "The Peacock or Triangle in a Square", commissioned by Domashny TV channel.
The shooting process is taking place in St. Petersburg.
General Producers:
Marina Khripunova, Irina Bosova
Producers:
Ekaterina Shveiko, Sergey Serebryany
Executive Producer:
Evgeny Parfyonov
Scriptwriters:
Mikhail Palatnik, Marina Koshkina

Production Director:
Philip Korshunov
Director of photography
: Igor Buchnev
Composer:
Ilya Zudin
Production Designer:
Artem Agapov
Costume Designer:
Ekaterina Rel
Makeup artist:
Anna Bobchenok
Cast:
Elizaveta Nilova, Dmitry Palamarchuk, Svetlana Bakulina, Ruslan Barabanov, Antonina Stepakova
Every person has his soul mate somewhere on Earth. And when the soulmates meet each other - that is real Happiness!
Lyudmila and Victor are very similar. She is a music teacher, not married. He is a major of the Ministry of Internal Affairs, completely absorbed in his work, divorced. They have similar tastes, hobbies and outlooks on life. Even sometimes only two of them can hear the same melody. They seem to be a perfect couple! However, both of them are not free and are infatuated with their beloved ones...
Will they be able to find each other in this world and build Happiness together?