Premiere of New Episodes of Mukhtar. A New Trace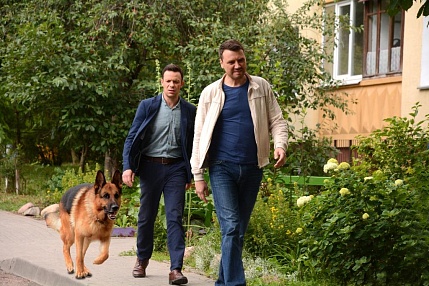 In the new episodes police investigators Vanya, Zhenya and Katya together with their four-legged colleague will continue catching criminals and solving the most confusing cases.
The policemen will have to investigate the history of disappearance of a family relic, help a young tennis player to believe in himself and reveal a fraudulent scheme. The motto of the team stays the same: The Good always wins!
Watch it on NTV from August 26, 9:00 am