Legendary show The Weakest Link returns to Russia!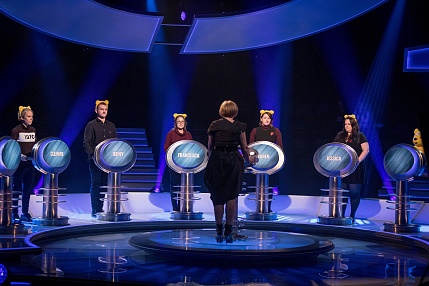 The famous phrase "You are the weakest link. Goodbye" will soon sound from all TV screens. The legendary program returns to Russia.

"It's one of those formats that really hook the viewer and make television successful. Therefore, we decided to turn to it once again, "- said Pavel Korchagin, General Producer of Interstate TV and Radio Company (MTRK) Mir.

The Weakest Link program has appeared in Great Britain. It is still one of the most successful TV quiz formats in the world having more than 40 international licenses.

The Russian-language program version was presented by Maria Kiselyova, three-time Olympic champion in synchronized swimming, two-time world champion. Russian audience used to her acrid remarks addressed to the participants. The TV-presenter is expected to be back in new season.

"The team is ready, questions are being prepared. This show is not just questions and answers, it is about human relationships as well. That's why we wanted Maria to perform very much and she agreed, "- said Andrei Mogirev, Producer of the show.

Studio 2V is engaged in the show production. The show will be launched in February 2020 on Mir channel.

The Weakest Link is the Russian version of the British format.
Program participants previously unfamiliar to each other answer questions relating to different areas of knowledge. Every correct answer brings money to the team. If a player gives a wrong answer, the amount disappears. After each round, players vote for the so called weakest link – a person who should leave the studio. This is the main intrigue of the game. On the one hand, players want to earn as much as possible - and strong participants are needed. On the other hand, there is only one prize meaning the strongest players are dangerous. This fact stirs up interest and makes the program emotional. The winner will receive all money earned by the team.