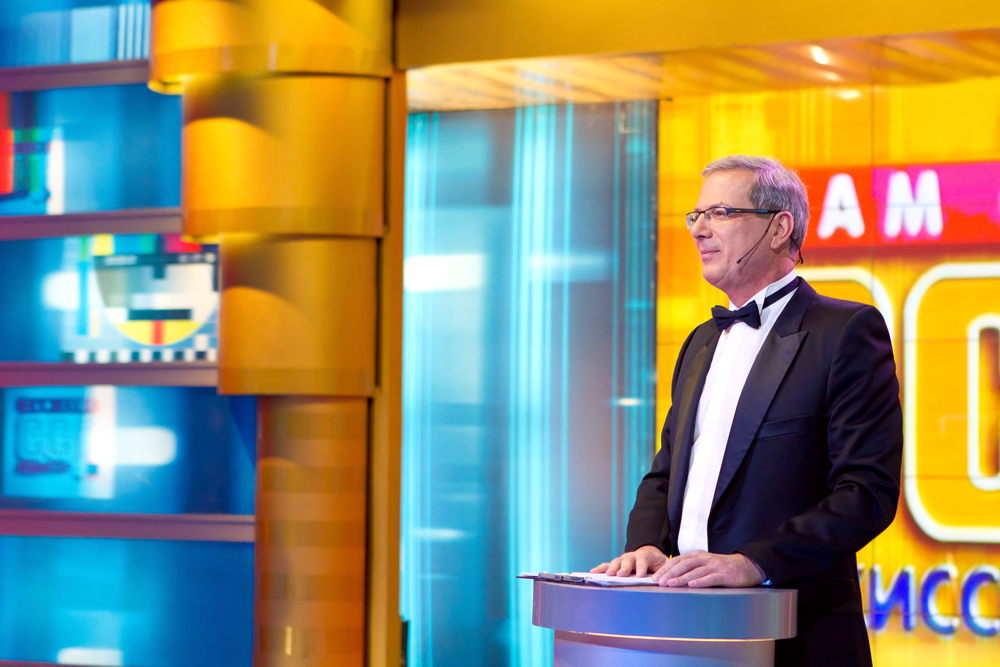 Producers: Gennady Klibaner, Sergey Serebryany
Host: Aleksey Lysenkov
Production: Studio 2V
Channel: Russia 1
This humour-filled program first aired in January 1992. At first, the program was a contest of amateur video clips. After the introduction of such categories as Dare ya! and Hidden Camera in 1996, Home-made Director became one of the most popular weekly entertainment shows on the air.

The creators of the show come up with hilarious voice-over texts for the thousands of video clips sent in by the viewers, and professional voice actors brilliantly put those texts to the already funny home videos.

Golden Ostap and TEFI
award winner.