"Studio 2V" has started the shooting period for the series "Love is Blind"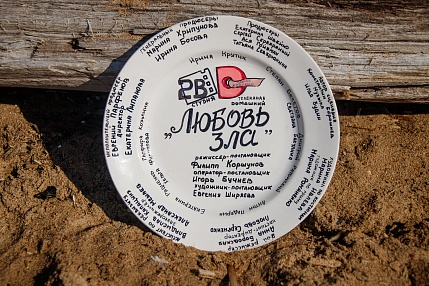 On September 10, 2021, "Studio 2V" has started the production of a 4-episode melodrama "Love is Blind", commissioned by Domashny TV channel.
The shooting process is taking place in St. Petersburg.
General Producers:
Marina Khripunova, Irina Bosova
Producers:
Ekaterina Shveiko, Sergey Serebryany
Executive Producer:
Evgeny Parfyonov
Scriptwriter:
Konstantin Boroshnev
Film director:
Philip Korshunov
Director of photography
: Igor Buchnev
Music:
Ilya Zudin
Production Designer:
Evgeniya Shiryaeva
Costume Designer:
Marina Ivleva
Makeup artist:
Marina Romanenko
Cast:
Irina Krutik, Stepan Beketov, Dmitry Ratomsky, Anton Paderin, Yekaterina Radchenko, Glafira Kazulina, Helga Filippova, Svetlana Bakulina
The realtor Nadezhda is single. She lives with her mother and loves books. Having ordered a bookcase for her library, she meets Valery, a furniture assembler. Being a handsome and merry fellow, he instantly breaks her heart.
Tamara is Nadezhda's client. She wants to exchange her apartment, and to give the received "difference" from the deal to her beloved Sergei, so that he can pay off his numerous debts.
Svetlana is Nadezhda's classmate, divorced for a long time, brings up a son. She works as a conductor and has happy relationships with Gennady.
None of the girls realizes that they are communicating with the same gigolo, whose sole purpose is profit.
Passions are heating up, the romantic tangle is getting more and more tough. The young man continues to meet the three females at the same time. He manages to profit everywhere.
But one day the shocking truth is revealed...